About the Developers
With a decade of community development experience, the developers of the Georgian Highlands, Highlands at Clear Creek LLC, are unique in their motivation to create luxury property with utmost care for the environment. The Georgian Highlands is the result of a vision conceived by nature enthusiasts and meticulously managed to the preserve the natural beauty of the environment.
The Georgian Highlands Success Story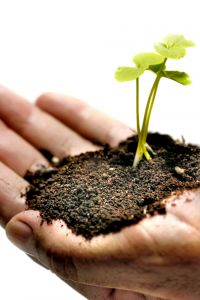 The developer's pioneering commitment to the environment has differentiated the Georgian Highlands from all other mountain communities. Drawing nature lovers from across the country, within 4 short years of its launch, 205 of its 210 available home sites have been sold. Twenty four new homes have been built. Our full time and part time residents enjoy the beauty of nature in this all year round get away. We urge you to call them to get a first hand testimonial of their love for the property.
Most developers maximize returns by cutting land into tiny parcels, destroying nature and privacy. But the Highlands at Clear Creek LLC has decided that destroying the environment has its significant external costs that we need to consider. Being ardent supporters of the mountain protection and preservation act, the Georgian Highlands has mandated that home sites are a minimum of 10 acres in the Pickens county and 3 acres in the Gilmer county. The current density of the development is approximately 6 acres per home. This low density not only ensures that about 80% of the land is preserved in its pristine state, but also offers a sense of privacy that is unmatched in any other mountain community.
Carefully designed covenants and architectural guidelines ensure that the homes are built in such a manner that disturbance caused by the home building process causes a minimum impact and the canopy remains largely undisturbed. Exterior of the homes have to be in earth tone colors that blend into the natural mountain landscape. Landscaping guidelines is yet another example of the developers concern for preserving the environment and its beauty. A plant botanist and forest conservationist is on board to advice you of the precious plants and trees that grow under the canopy, so they can be saved during the clearing and grading process and cleverly brought back into the landscape.
Ownership in the Georgian Highlands is an opportunity to become a part of a community that is sensitive to the mountain ecology and an active steward in preservation for the future generations to come.